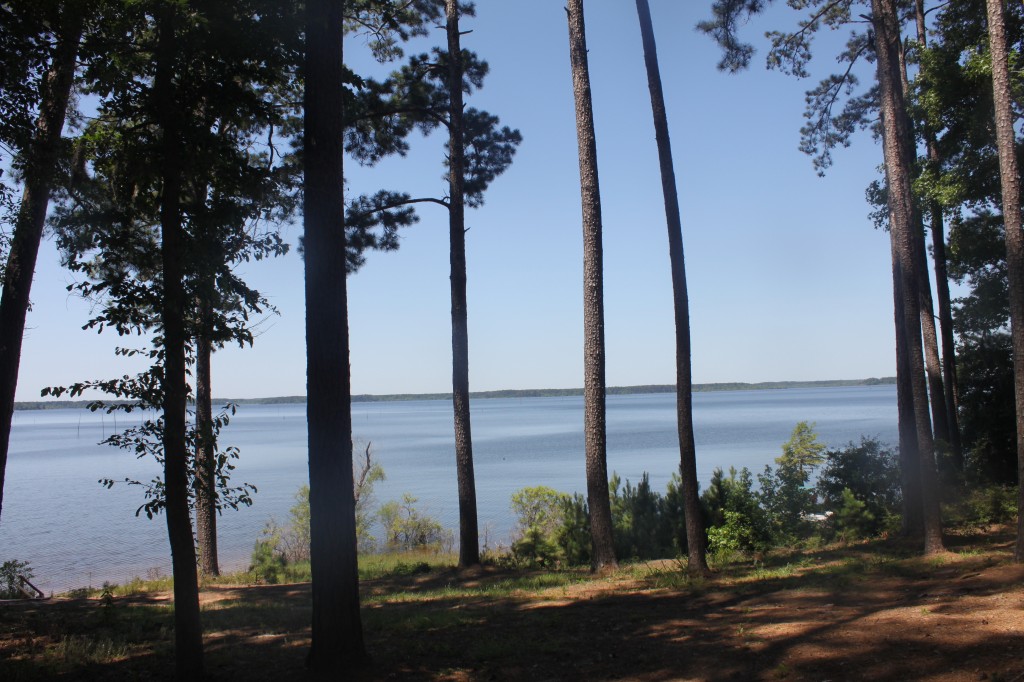 Watch the sun rise as you gaze upon miles of water and sip your morning cup of coffee from your own, private deck–this dream is reality at Lake Sam Rayburn. As the local authorities on this majestic body of water, Buchanan Realty is thrilled to be your premiere liaison to the largest lake entirely within Texas.
As the only Realtors who cover all of the areas surrounding the lake—5 counties, no one knows Lake Sam Rayburn better. Buchanan Realty's lake office is centrally located in the mid-lake area in Zavalla. As the only company belonging to the Lufkin MLS, Jasper MLS, Houston MLS, Texas Association of Realtors and National Association of Realtors, Buchanan Realty is able to represent you no matter what type of property you desire.
Properties here range from luxurious waterfront homes to lake area camps. You'll also find beautiful properties with lots of acreage surrounded by pines trees and rolling hills, all close enough to the lake to make fishing a daily part of your life. These properties also make great investments for those wanting to rent their homes to eager vacationers who flock to the lake year round, as well as the fishermen who participate in the more than 300 tournaments that take place on Rayburn each year.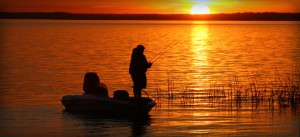 With a passion for this gorgeous area we serve, Buchanan Realty is excited to share this pristine, unspoiled treasure with you. Lake Sam Rayburn serves as the perfect place for those seeking a laid-back, quiet lifestyle as a peaceful home, vacation retreat, or the ideal retirement destination.
Lake Sam Rayburn has 570 miles of shoreline and is one of the best lakes in the country, with world class fishing and unparalleled beauty. Nestled deep in the heart of the Piney Woods, this lake is enveloped by towering trees and native wildlife, setting the perfect backdrop for outdoor recreation, such as camping, boating, swimming, fishing, and hunting. Here you'll watch eagles and pelicans fly overhead, river otters swim beside the shore, and deer feed along the banks as you relax in paradise or reel in the big one.
Whether you like to fish for largemouth bass, white bass, hybrid striped bass, catfish, crappie, bluegill or bream, you will find it here. And for all you boaters who enjoy water sports, you have plenty of room to tube, ski, or jetski to your heart's content. The lake is 79 miles long and approximately 2 miles wide, so there is more than enough room for everyone to play.
You'll also find great places to camp and hike within the thousands of acres of National Forests. For relaxing and escaping the rat race there is no better place than Lake Sam Rayburn. This reality could all be yours when you purchase property on Big Sam.
With so much shoreline, there are numerous communities around the lake. On the north end of the lake in Nacogdoches County you will find Etoile, with fabulous lake neighborhoods like Shirley Creek Estates, Lakecrest Manor, Morgan's Cove, LaVaca Point, Jeanne's Subdivision, Lazy Acres, Driver's Subdivision, Nacalina, New World Subdivision and more. Shirley Creek Marina is also located in Etoile, with boat storage, cabins for rent, RV park, sand volleyball court, and picnic area.
On the northwest shoreline you will find Huntington, with numerous lake homes and cabins, includng the new, restricted & gated subdivision, Cypress Point, which offers large waterfront lots and acreage. There are also several neighborhoods in the area that offer everything from waterfront homes to lake area camps, as well as many homes with acreage. Huntington is also home to Hank's Creek Park which includes camping and cabins on the water as well as boat ramps, a floating dock, swimming area, sand volleyball court, and nice restrooms.
In the mid-lake area on the west side of the Hwy 147 Bridge you'll find the small town of Zavalla, home of Buchanan Realty's Lake Office and the fabulous new Cassels-Boykin Park & Pavillion. Property in this growing area consists of waterfront homes, homes with acreage, lake camps, unrestricted lots, in town properties, and even commercial opportunities.
On the east side of the US 147 Bridge you will find Broaddus, with lots of waterfront property and a friendly, small town atmosphere. Several secluded lake neighborhoods are nestled among the Pineywoods spanning from the Jackson Hill Park area all the way down past Powell Park, offering the ultimate getaway.
On the south end of the lake in the town of Brookeland, 15 minutes north of Jasper, you will find the fabulous subdivision of Rayburn Country. Here you will find a wonderful golf course and country club, as well as the most extravagant lake homes on the lake. Rayburn Country also offers condos on the lake and on the golf course, and is located near the Umphrey's Pavillion, where many national fishing tournaments are held. Also in Brookeland you'll find the subdivision of Forest Hills, and several communities around Mill Creek & San Augustine Park.
Along the southwest shoreline you will find the communities of Concord Ridge, Concord Hills, Westwood, Plumridge, and the Black Forest Community as well as several neighborhoods tucked away deep within the National Forest.
The lake market covers so much area and many of the neighborhoods are so remote that it can be a struggle for buyers to locate these lakeside gems. Many of these properties do not even show up on GPS. Buchanan Realty's lake office is staffed with realtors who specialize in these areas, and can help you find these hidden treasures.
Call Buchanan Realty at 936-897-1099 today so you can start enjoying your slice of this peaceful, affordable paradise!